2017 Cycle Source Twisted Tea Chopper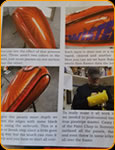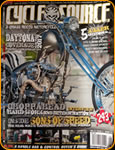 Pinstripe Master Casey Kennell was honored to pinstripe the 2017 Twisted Tea Chopper that the Cycle Source team put together.
The bike will make it's first appearance at Daytona Bike Week.
Visit Cycle Source's Facebook page for videos!
---
36' Chevy Sedan Dirt Modified
Casey Kennell hand painted all the logos, numbers and lettering!
---
2017 Stret Glide
World Class Pinstriper Casey Kennell just finished pinstriping this slick new 2017 Harley Davidson Street Glide.
---
The 2017's Are Coming In For Pinstriping
Check out the new 2017 vehicles that Pinstripe Master Casey Kennell just striped!
---
Street Rod Nationals East, York, PA
Casey Kennell will be at the Street Rod Nationals East in York, PA on June 2-4, 2017.
Casey will join the York Brush Brigade and help raise money for Make-A-Wish.
---
Summit Racing I-X Power Auto-Rama
Casey and Ang had a killer time at this years Piston Power AutoRama, especially doing work with Ryan Evans of the TV show "Counting Cars"!
THANK YOU KRAZY PAINT!