The Famous Jan Opperman "California Hippie" Sprint Car
The Paint Chop crew is proud to be restoring the last car driven by Jan Opperman
at Jennerstown Speedway, PA after the crash that critically injured him.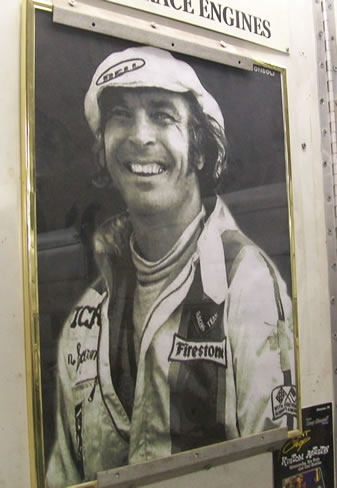 Jan Opperman
February 9, 1939 - September 4, 1997
Born in Long Beach, California, Opperman died in Fountain, Florida, 16 years after suffering critical injuries
from a crash during a race in Jennerstown, Pennsylvania.
Known primarily as a sprint car driver, he also drove in the USAC Championship Car series,
racing in the 1974 and 1976 seasons. He had 9 champ car starts, including the 1974 and
1976 Indianapolis 500 with 3 top ten finishes.
Opperman was inducted in the National Sprint Car Hall of Fame in the first class in 1990.
Opperman was inducted in 2011 to the International Motor Sports Hall of Fame in Talladega, AL.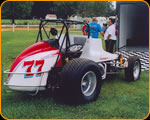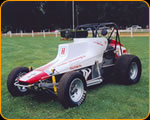 Owner: Dale Holder - Hollsopple, PA
Thanks to: The Paint Chop for the custom painting and hand lettering!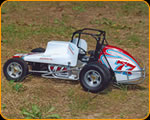 2 Foot Long Scale Sprint Car
Owner: Dale Holder
Hand Built By: Tommy Miller - Johnstown, PA